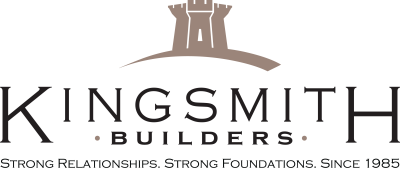 Kingsmith Home Builder Profile
Kingsmith Homes has always found their value in the product that they deliver to their customers, Kingsmith is a small boutique builder who strives to design each home with a unique and personalized touch for a competitive price.
Being a Cochrane based builder means that our customers are also our neighbors, our goal is to always build both a beautiful home and a genuine relationship with our customers.
For Kingsmith Homes the foundation has and will continue to be the quality of product that is turned over to every customer and the service that comes with it in the following years.
Being a small local builder- we don't just build homes, we build relationships!
Kingsmith Homes will be building unique duplex homes. Inquires about homes sales can be sent to the contact below. Construction is anticipated to begin in early 2020.

Virtual Tours

Homes
The Eminent
Kingsmith Homes
1295 sqft. | 3 Beds