Things to know before you Landscape or Build
April 16, 2021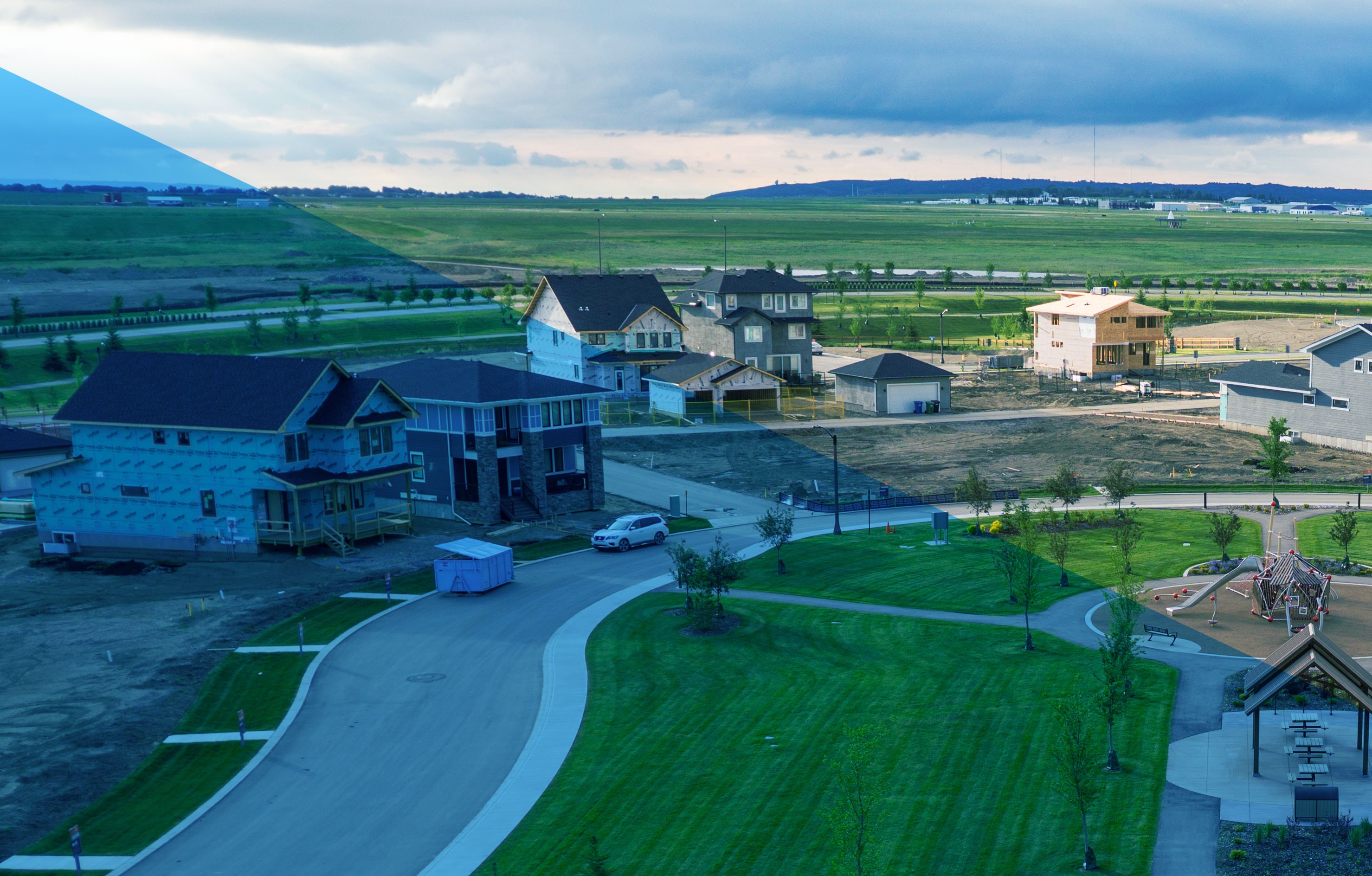 Planning to Landscape or renovate this Summer? Here are some things to keep in mind.
There are so many exciting things about new homeownership. Here are few things that you should take into consideration if you are planning on building on your lot.
Right-of-Ways
Right of Ways is an agreed-upon use of land by a party other than the landowner. This agreement allows access to land for things like natural resources, the development of necessary utility pipelines, or construction and maintenance. Right of ways is registered to your Title. Most properties will have a right of way nearest to the Roadway to allow Municipalities to maintain infrastructure in the community such as roads and gas, cable, and electrical lines.
We always recommend that you check your plot plan before developing any permanent structures on your property. Putting structures within this right of way is done so at your own risk. For example, if a utility company needs to access this area to complete services, any damage or removed property would need to be replaced at the landowner's expense.
Underground Utilities
We also recommend contacting all local utility surveyors such as Alberta One-call and DigShaw before starting any project. This will ensure damage to underground utilities is avoided, which can be costly and dangerous.
Alberta One Call à http://albertaonecall.com/
DigShaw à https://digshaw.ca/
Restrictive Covenants
A restrictive covenant is a document registered to the title of a property that establishes restrictions on a property. A restrictive covenant can have many types of restrictions and is commonly used to create cohesion and longevity in a Community.
For example, many Communities have restrictive covenants regarding fencing around green spaces and amenities to ensure these areas remain open and well-lit. Make sure you are aware of these restrictions before proceeding with any construction on your property.
Any document registered on the title of a property is publicly accessible for a fee. Title documents can be requested through a Registry or through the online Provincial Spin II land titles system (https://alta.registries.gov.ab.ca/spinii/logon.aspx).
Land Use Bylaws & Set Backs
Land Use Bylaws outline the rules and regulations for the development of land. It is important to consult the Land Use Bylaws if you are thinking of making any changes to your property such as constructing a building, starting a business, adding signage, or a secondary suite. They determine if this is possible to make the changes you are planning and provide the rules and regulations you must follow.
Encompassed in these Bylaws are setbacks. Property setbacks are building restrictions imposed on property owners. They stipulate the distance from a curb, property line, or structures in which you can build.
The Bylaws are put in place to ensure access to emergency services, ventilation, light and to ensure residents have room to live comfortably while maintaining the value of their homes.
These Bylaws are set by Municipalities. Please see the links below for more information:
Cochrane https://www.cochrane.ca/637/Land-Use-Bylaw
Development and/or Building Permits
If you are planning any construction on your property it is always best to inquire with your municipalities if a Building or development permit is required. Building permits are required for most major construction projects such as new buildings, additions, renovations, some retaining walls, and decks.